Improvising professional development in developing countries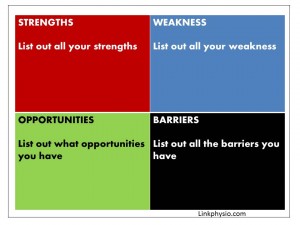 Professional development is a key factor for improvement of self and profession. Physiotherapy is among one of the newest and emerging professions in Nepal (a developing country in South East Asia) that has yet to show its importance in health sector in comparison to other fields in health care system in Nepal.
I believe professional development can be a way to put a better imprint of physiotherapy profession to the society including health sector which is important for various reasons and not to forget, the quality patient care. It is imperative for a physiotherapist to undergo life long professional development plan in order to enhance our knowledge, skills and attitude ultimately aiding to quality physiotherapy service to the patients and thus helping to build physiotherapy as a respectful profession in our country. It is to everyone's notice that competition is growing in this profession with physiotherapists with various levels of qualification. May it be for getting a respectful job, or attracting patients to the clinics or hospitals. Professional development for any reason will eventually improvise patient care.
The need to be more competent and capable within the profession is possible through Continuing Professional Development (CPD). CPD may be unfamiliar term to many, who have been practicing without considering the quality of care and evidence based practice. To be precise, CPD is "a systematic, ongoing structured process of maintaining, developing and enhancing skills, knowledge and competence both professionally and personally in order to improve performance at work" (CSP). CPD helps physiotherapists to maintain and develop skills, knowledge and competence in order to provide safe and effective physiotherapy practice and to improve the overall quality of physiotherapy services for patients and clients. CPD is also very important in many countries as a criteria for registration at Health Professional Council (HPC) and also for renewal of license for practice. Learning in terms of CPD does not only mean learning within a classroom or in a formal training or workshops or conference or seminars, but it also includes in-service education programmes, reading, clinical supervision, peer review, journal clubs, systematic reflective practice, learning from your experience, or any sort of informal learning etc. Informal and incidental learning can be formalised through reflection, self-evaluation and recording it in portfolio. Reflection should clearly link between learning and practice. Individual learner is responsible for managing and undertaking CPD activity relevant to context in which they work, with clear objectives.
One can determine their objective with SWOB/ SWOT analysis, which stands for Strength, Weakness, Opportunities and Barriers/ Threats. Individual should analysis or self discover their weakness, barriers and threats and utilise strength and opportunities we have, to overcome them. To improve ourselves professionally and personally, writing a professional development plan (PDP) and working to implement it is the key. PDP simply includes deciding our learning aims and objectives, planning the way to put them into action, carrying out the action and evaluating the action if it has helped us achieve our aims and objectives. With this we may have to think different action for the same objective if it is SMART (specific, measurable, achievable, realistic and time bound) or perhaps changing the aims/ objective itself. Learning is merely considered insufficient without putting it into practice, and without reflection or self evaluation.
Reflection is the "process in which practitioners think critically about their practice and as a result may modify their action or behaviour". Reflection develops new insights from past experience in order to inform future practice" (Alsop, 1995). Maintaining a reflection diary acts as a proof to indicate that we have used our experience as a learning event and also it helps as a memory aid for future reference. It also encourages self awareness, observation and description, critical analysis, problem solving, thinking and evaluation. Ultimately it is helpful for our own professional development. Reflective Practice includes description of key events in your practice, evaluation of that event. On that particular time, action taken should be analysed asking ourselves "what went well and how/ why?", "What did not go well and why?", "If I could do it differently next time, I would have done by…..", "Today I learned……". These questions and statements can be the key for our learning from experience, which should be recorded systematically and timely. Documentation of all our learning is very important to keep them as a proof, and Portfolio is a good way of doing it.
Portfolio is systematic and more structured approach to CPD. It is interchangeable with diary, journal, professional development diary or learning log which is a way of keeping the record of development to analyse and evaluate learning and practice. It is vital to record what CPD activities have been undertaken in order to evaluate what has been learned, to assess current skills and knowledge, to plan future learning and to review how the learning has impacted on practice. Portfolio not only includes CPD activities but also reflective practice, self analysis tool e.g. SWOB analysis, feedback from peers/clinical supervisor, course certificates, in-service education, additional roles e.g. clinical educator etc.
Thus, to sum up, continuing professional development is imperative and key to improving physiotherapy professional standards in Nepal, which all of us should undergo, and learning from self-experience and reflection can be an answer to any doubt in our learning process.
This article is written by Saurab Sharma. Please comment or provide feedback or share if you think your contacts should know about this.